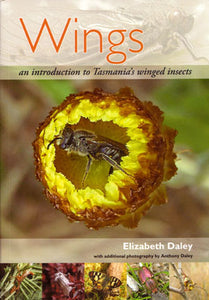 If you are curious about the array of small flying insects around Tasmania and want to know more about their life cycle, distribution, habitat and food preferences, then this is the book for you!
There are over 600 photographs of more than 350 insects in their natural habitats.
It is an essential resource and field guide for students, teachers, bushwalker's, farmers, visitors and anyone with an interest in Tasmania's diverse remarkable inset fauna.