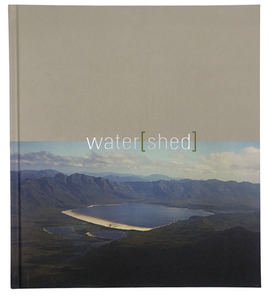 The water[shed] exhibition publication is a beautifully presented book published by OUTSIDE THE BOX / Earth Arts Rights.
The work of each of the 50 participating artists and an accompanying artist statement is showcased in a full-colour double-page spread. There are also four illustrated essays by renowned academics Kate Crowley and Greg Lehman, writer Danielle Wood and activist Tracey Diggins. 
Hardcover, section sewn – 132 pages.