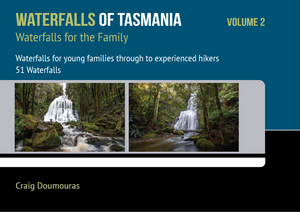 Waterfalls of Tasmania - Waterfalls for the Family is a guide to visiting over 51 waterfalls, many which are suitable for families. Discover some of Tasmania's best and accessible waterfalls, graded from easy to challenging.
This book detials a hiking tracks, hiking notes, maps, photography and historical information. 
Proudly developed and printed in Tasmania.