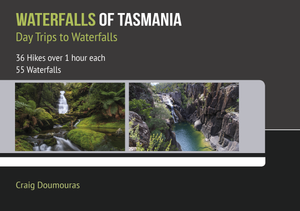 Waterfalls of Tasmania - Day Trips to Waterfalls is a hiking guide that visits over 55 waterfalls. Containing 36 hikes with a duration of 1 hour or more, also contains hiking notes, maps and advice to safely visit some of Tasmania's prized waterfalls.
This beautifully designed book takes you on a journey across Tasmania discovering its diverse scenery and natural landmarks. Each chapter represents a region in Tasmania.
Proudly developed and printed in Tasmania.