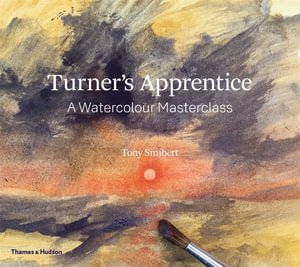 A unique artist's manual that allows you to become an apprentice to one of the world's greatest painters.
Tony Smibert brings us a virtual 'apprenticeship', sharing a method and approach of his own that emulates Turner and yet is contemporary, original and innovative. Smibert is known for watercolours inspired by Turner and the golden age of British watercolour (1750-1850).
Smibert's method of painting in Turner's style, informed by a fifty-year journey into non-western painting cultures, ingeniously draws together ideas and principles from east and west to bring out an entirely new perspective on Turner's practice.
Paperback, 144 pages.