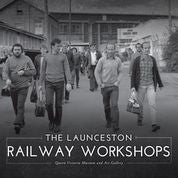 The Launceston Railway Workshops opens a window into the past: to a sprawling industrial workshop with a diverse and often multi-generational workforce.
The photographic archive of Tasmanian photographer Stephen Carter captures the very real character of the Workshops and its people.
The appeal of this book lies in its rich definition of an important historical landmark.