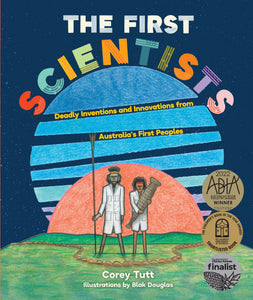 The First Scientists is the highly anticipated, illustrated science book from Corey Tutt of Deadly Science. With kids aged 7 to 12 years in mind, this book will nourish readers' love of science and develop their respect for Indigenous knowledge at the same time.
Australia's First peoples have the longest continuing culture on Earth and their innovation will amaze you as you leaf through the pages of this book, learning fascinating facts and discovering the answers to life's questions.
In consultation with communities, and elders, and with vibrant illustrations by Blak Douglas, Corey brings the stories of science to life!
Hardcover edition.