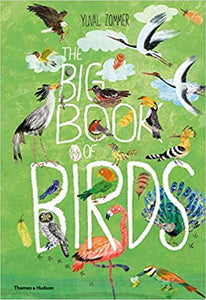 Why is a flamingo pink? Can a parrot talk? Is a bald eagle really bald? The Big Book of Birds answers these questions and many more. It opens with introductory spreads explaining how to recognise different bird's eggs, the bird family tree, why different species of birds have different beaks and feathers, and why some birds migrate and travel vast distances every year.
Packed with fun facts about how different types of bird hunt, survive and show off!
This hard cover book invites young bird spotters to protect birds where they live and make their gardens bird friendly. This is a big, beautiful book to look at again and again.