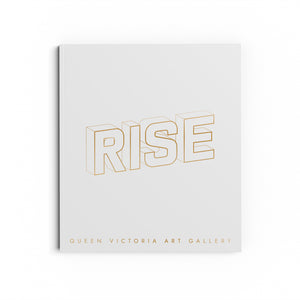 QVMAG are proud to present RISE.
New creative talent continues to emerge across Tasmania, highlighting a unique passion for art making and a connection to place that drives early career artists in the state.
This year the inaugural exhibition is especially programmed to showcase,  support and nurture emerging talent in the Tasmanian art scene, for all to be proud of and share in the unique creative spirit of art making.
Contributing authors, Ashley Bird and Shane Fitzgerald.
Printed in Tasmania.
Soft cover edition, 48 pages.