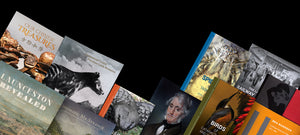 No. 2 (1953) Tindale, NB Growth of a people. Formation and development of a hybrid aboriginal and white stock on the islands of Bass Strait, Tasmania, 1815-1949.
This title is now Out of Print.
Electronic versions of the Records of QVMAG are available free online via the Biodiversity Heritage Library.