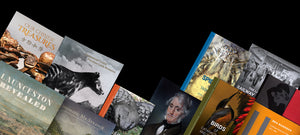 No. 14 (1961) Burns, TE and Skemp, JR Van Diemen´s Land Correspondents. Letters from R.C. Gunn, R.W. Lawrence, Jorgen Jorgenson, Sir John Franklin, and others to Sir William J. Hooker.
This title is now Out of Print.
Electronic versions of the Records of QVMAG are available free online via the Biodiversity Heritage Library.