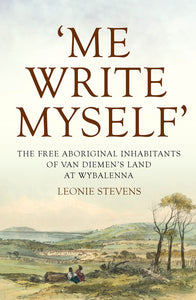 'Me Write Myself'
The free Aboriginal inhabitants of Van Dieman's Land at Wybalena by Leonie Stevens.
The men, women and children exiled to Flinders Island in the 1830's and 40's have often been written about, but never allowed to speak for themselves. This book changes that.
A compelling story that will profoundly affect understandings of Tasmanian and Australian history.