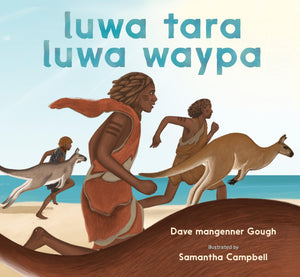 Three kangaroos three Tasmanian Aboriginal men
With rhythmic intensity, luwa tara luwa waypa tells the captivating story of niyakara's journey from boy to man, a story of courage and transformation.
Dave mangenner Gough's powerful words and Samantha Campbell's expressive artwork bring to vivid life the ancestral spirit and enduring strength of the palawa people of Tasmania.
Hardback edition.