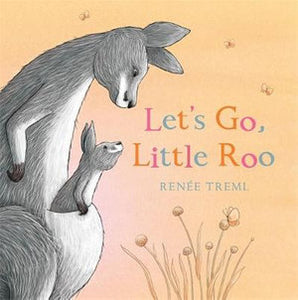 Favourite Australian picture book creator Renée Treml is back with this gentle, comforting story of a shy kangaroo joey.
'Come along, Little Roo!' called Mummy. 'It's time to go.'

Deep down, Little Roo wants to play, but everything here is new and different . . . and a little bit scary.

With Mummy by her side, will Little Roo be brave enough to venture out?
A beautifully illustrated book, dedicated to anyone who has ever been a tiny bit araid of something new.
Hardcover edition.