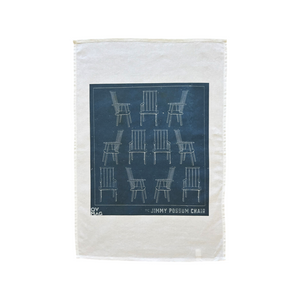 Jimmy Possum tea towel – celebrating Australia's foremost vernacular furniture making tradition, including works by the eponym.
Bound to the people, place and history of the Meander Valley in northern Tasmania; this chairmaking tradition is unlike any other in the world.  
Illustration by Louise Thrush.
Printed in Tasmania on 100% cotton.
Size 50cm x 75cm.