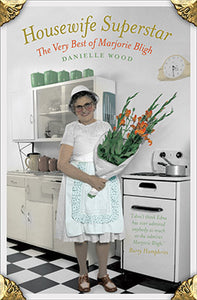 The Very Best of Marjorie Bligh
Domestic goddess, pioneer recycler, author. Queen of the household scene, near unbeatable in an agricultural show, and 'no slouch in the matrimonial department'. The inspiration, it is widely rumoured , for Dame Edna Everage.
Jam-packed with Marjorie's hints and recipes, wisdom and verse, Housewife Superstar is the story of an incredible life.
Danielle Wood
 (jointly reprinted with Text Publishing, Melbourne)
2019, 214 p.