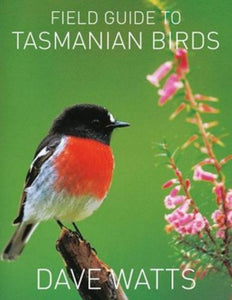 Tasmania's diverse environment is home to more than 200 species of birdlife, some resident, some regular or irregular visitors, as well as 12 species found nowhere else on earth.
Field Guide to Tasmanian Birds provides a comprehensive listing of all major bird species found in Tasmania, accompanied by full-colour photographs of each bird in its natural habitat for identification purposes.
Informative text, distribution maps and full-colour photographs makes Field Guide to Tasmanian Birds an essential guide for anyone interested in Tasmania's avifauna.
Softcover, 192 pages.