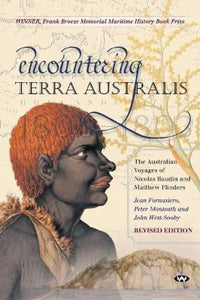 Encountering Terra Australis traces the parallel lives and voyages of the explorers Flinders and Baudin, as they travelled to Australia and explored the coastline of mainland Australia and Tasmania.
Unusually, the book takes its lead from the voyages of Baudin, rather than Flinders, providing a rather different interpretation than those presently circulating.
Furthermore the authors have worked using their own totally fresh translation of Baudin's journals, sourcing original accounts including material which has never before been available in English.
Paperback edition.