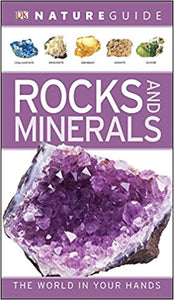 Nature Guide Rocks and Minerals is packed full of stunning images that reveal intricate details and unique characteristics of each rock and mineral.
Using close-up photographs of every specimen and profiles containing examples from all over the world, Nature Guide Rocks and Minerals brings revealing key facets and details perfect for quick identification.
Paperback edition, 352 pages packed with more than 700 examples – the ideal companion for enthusiasts everywhere!