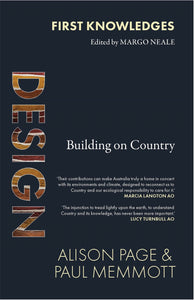 The First Knowledges series offers an introduction to Indigenous knowledges in vital areas and their application to the present day and the future.
Exploring practices such as architecture and design, land management, botany, astronomy and law, this series brings together two very different ways of understanding the natural world: one ancient, the other modern. This book focuses on design.
Aboriginal design is of a distinctly cultural nature, based in the Dreaming and in ancient practices grounded in Country. It is visible in the aerodynamic boomerang, the ingenious design of fish traps and the precise layouts of community settlements that strengthen social cohesion.
Paperback.