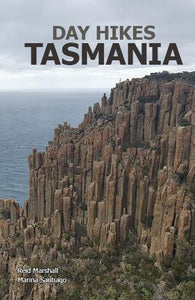 Day Hikes Tasmania takes readers, hikers, and explorers to every corner of Tasmania on an epic hiking adventure.

Scramble to the top of Hartz Peak, walk along clifftops and beaches to the edge of the world, be immersed in the extreme wilderness of takayna/Tarkine, catch a glimpse of a Tasmanian devil, and traverse Wineglass Bay.

Use this guide to help plan your once in a lifetime road trip or weekend getaway to 20 unique hiking destinations, featuring almost 800km of trails across the  state. This guide has the perfect hike for everyone.