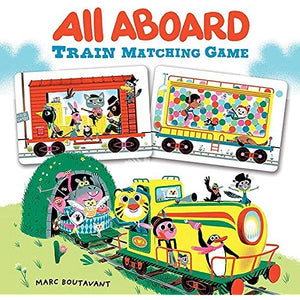 Train cars are brimming with excitement and imagination in this charming matching game featuring the whimsical art of Marc Boutavant.
Children will delight in the detail-rich illustrations featuring adorable characters and spectacular train car scenes as they build memory, concentration and matching skills.
Includes 36 cards for 1 or more players.
Age 3+