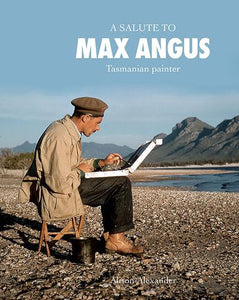 From humble beginnings as an apprentice signwriter during the Depression, Max Angus worked hard to leave commercial art behind and become a successful watercolour painter. 
In the process he made himself a household name in Tasmania and, as his life drew to a close, he was acknowledged as a living treasure. 
Success like this might have been enough for another man, but Max's passions took him beyond his art practice to publish books on the art of watercolour and share his painterly skills with students in the beautiful Tasmanian landscape. 
Rich in detail and drawing on the memories of Max's family and friends, this book brings together all the facets of his life, and in doing so, illustrates Tasmania's social history over the century that Max's life spanned. 
 A must for lovers of Tasmanian art and history.