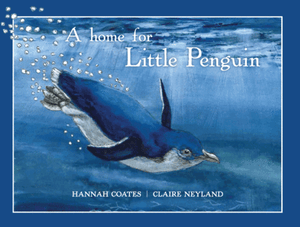 The story of a Little Penguin who needs to find a new home. On his journey, he encounters other Tasmanian animals who offer him a place to live.  
An engaging story brought to life by beautiful watercolour illustrations, which showcase Tasmania's East Coast. 
Written by Hannah Coates and illustrated by Claire Neyland this beautiful hardcover book includes a map of penguin viewing sites in Tasmania and viewing guidelines that ensure the safety of these shy little creatures.