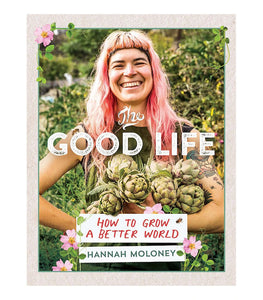 From growing your own tea, to building a DIY water tank, making yoghurt to co-housing, with The Good Life you'll gain the skills, self-reliance and confidence needed to engage meaningfully with your space, your food and your community.
Whether you have a half-acre, a backyard, a tiny balcony or no balcony at all, there are tips and tricks to suit everyone.
Full of wisdom, radical hope and inspiration, The Good Life is your ultimate guide to improving your wellbeing and the wellbeing of those around you to create a better world for all.
Tasmanian author.