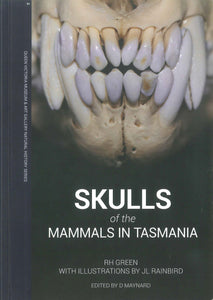 An invaluable reference for the field biologist, student, bushwalker or naturalist who has ever found a skull and wondered what it was.
This comprehensive guide contains an easy to use key, supported by highly detailed scientific illustrations of the skulls of 59 native and introduced mammals.
Brief introductions to each mammal family and descriptions of what skull shape and tooth arrangement can tell us about the different types of animal diets.
QVMAG 2015