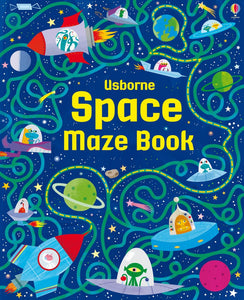 Children can fly rockets, dodge aliens and explore strange planets as they make their way through 45 out-of-this-world maze puzzles.
Each maze is more challenging than the last, from finding a safety alarm in the International Space Station to dodging craters on the moon.
The correct paths through all the mazes are shown at the back of the book.