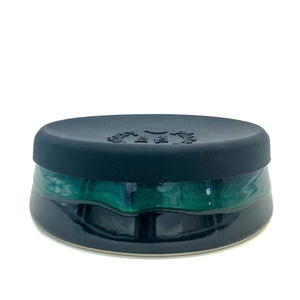 A plastic free alternative for breakfast, lunch or dinner on the go!
The Aurora glaze has a rich teal and green running colour over glossy black. Just like the southern lights, the colours will vary with slight changes in blue and green.

All ceramic bowls are handmade and one of a kind. You will receive a bowl similar to what is pictured but no two are the same.
Small bowl: 5cm high, 15cm wide, 360ml – black 100% silicone lid.
Designed in Australia.